Bulldog Loves Holes And Claims Every One In The Garden By Timothy Roberts
Bulldog Loves Holes And Claims Every One In The Garden By Timothy Roberts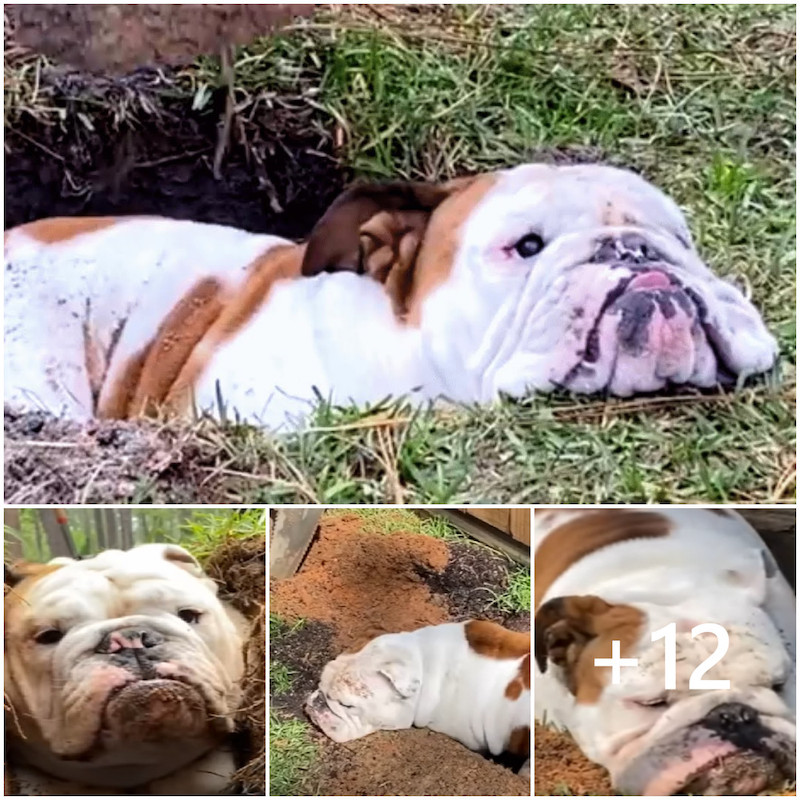 If there's one thing that we know about dogs, it's the fact that they do some hilarious things. Some of them are to be expected but others sometimes take us by surprise.
It seems as if that is the case with Franklin, a bulldog that just happens to be in love with holes.
Anytime a hole is dug for a new plant in the garden, Franklin thinks it's party time and he goes to capture the hole for his own use.

PHOTO: YOUTUBE/GEOBEATS ANIMALS
His human parents, Caitlin and Grant, discovered this when they were digging a drainage ditch. Franklin waited until they were focused on their work and then he jumped into the ditch and took it over. That is when they realized that he was absolutely obsessed with holes.
It is not only a matter of loving holes, Franklin gets excited even when they get a shovel out of the garage.
PHOTO: YOUTUBE/GEOBEATS ANIMALS
It has gotten so bad that he recognizes when a new plant shows up and he knows that a hole is not very far behind it.
The funny thing is, as much as Franklin loves holes, he doesn't dig his own.
PHOTO: YOUTUBE/GEOBEATS ANIMALS
It seems as if he doesn't want to do the dirty work, he just wants to enjoy what is available once the work is finished.
Check out the video below:
You can keep up with Franklin on Instagram, @franklinstein_the_monster.